Hopewell Township 2023 Egg Hunt Flyer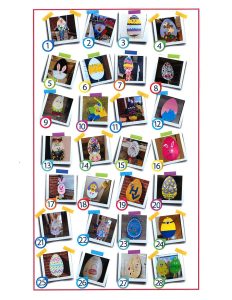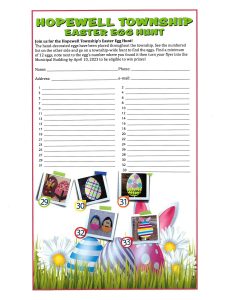 IT'S TIME FOR OUR TOWNSHIP WIDE EGG HUNT! Grab, or print, a flyer and let the fun begin!
Note where you found at least 12 eggs and return your completed flyer to the Municipal Building at 1700 Clark Blvd. to be eligible to win prizes!! You may also find a few that are not pictured, they can also be noted! Deadline to drop off your completed flyer is 4/10/2023.
Flyers can be obtained at the Municipal Building (on the front door), through the link above or on our Facebook page.
Happy Hunting and Happy Easter!