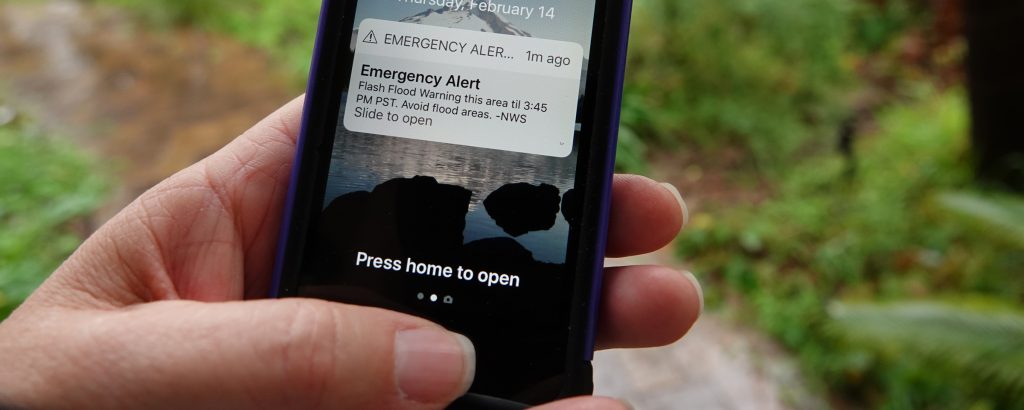 Evacuating an area used to mean first responders going door to door to alert residents to leave an area. However, with Beaver County's Swift 911 notification system, an evacuation notice can be sent out to people's mobile devices with the touch of a button.
The Swift 911 Alert System, which is free for users, is a service that sends out emergency messages by voice, text and email. The system, purchased by the county in 2016, has many landline telephone numbers in it (approx. 40,000). Now, Beaver County Emergency Services needs people to register their cellphone or e-mail address. Swift 911 is a high-speed emergency notification system that alerts residents to emergency situations like severe storm warnings, evacuations, and more.
The Swift 911 program has the capability of delivering messages to the entire county via telephone, cell phone, e-mail, text message or social media sites. Some phone numbers are not in the system and residents are encouraged to update their information and contact preferences, or add phone numbers, cell phone numbers, and/or e-mail addresses.
The Swift911 system can be used to alert people on a single street to stay in their homes during a SWAT incident and to inform people in a 10-mile radius around the Beaver Valley Nuclear Power Station about a siren test. It can also be used for weather emergencies, HAZMAT incidents, power outages, fires and more. The incident commander decides what the message will say and what area to send it out to.
People who do not live in the county but work here can also register for alerts around their workplaces.
Registering to Receive Alerts
Find the online registration form at beavercountypa.gov. Registering through the Swift 911 web portal ensures that residents have access to the most immediate notice of an emergency in their area.
Call the Emergency Services department at 724-775-1700
Text SWIFT911 to 99538