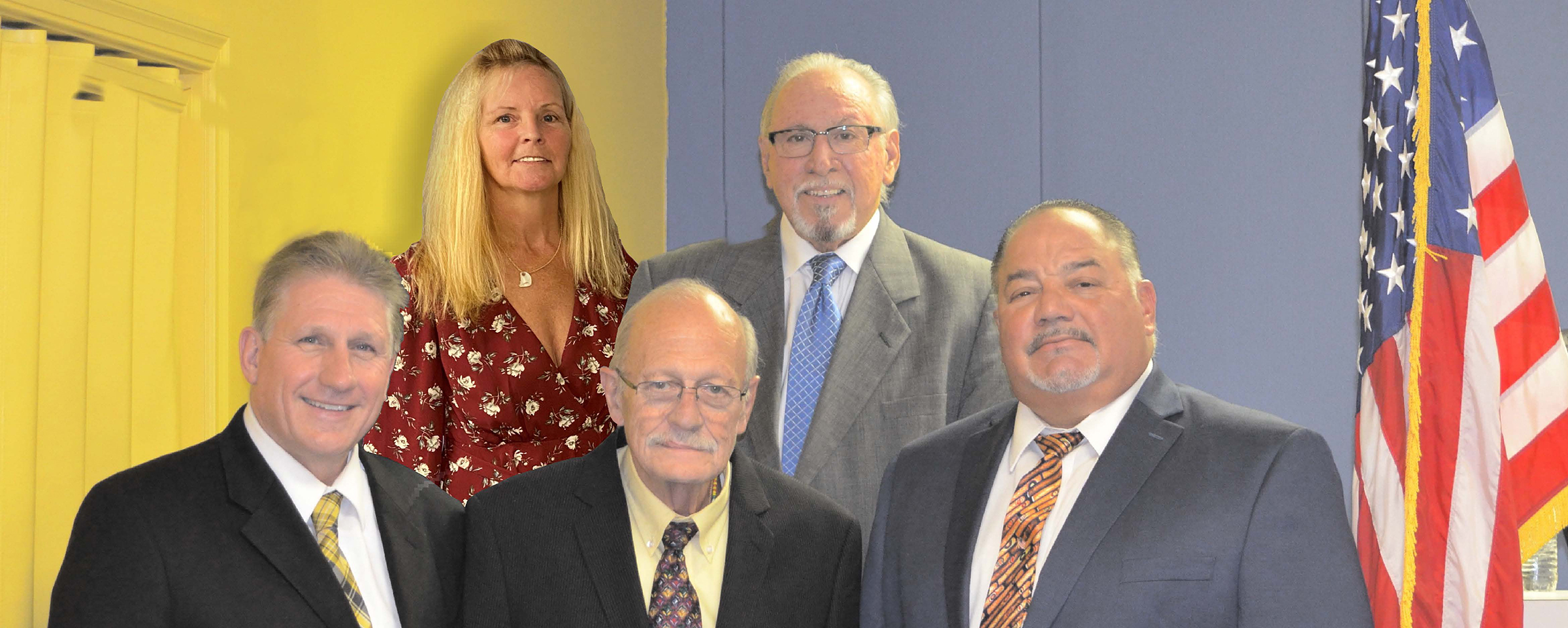 Board of Commissioners
The Hopewell Township Board of Commissioners is an elected body comprised of five members.
Each board member is elected for a term of four (4) years. Our Board of Commissioners has primary responsibility for establishing overarching goals for community development and preparing annual budgets to ensure sound fiscal management. The board conducts regular workshops and business meetings to propose and adopt resolutions and ordinances (laws), hire supporting staff members to oversee and provide essential services, and set tax rates to fund established objectives.
The Hopewell Township Board of Commissioners stated mission: To develop visionary goals to advance our mission and seek opportunities for development that will move Hopewell Township progressively forward.
Richard Bufalini, President
rbufalini@hopewelltwp.com
Joe Kusnir, Vice President
jkusnir@hopewelltwp.com
Nickolas DiPietro, Commissioner
ndipietro@hopewelltwp.com
Tim Force, Commissioner
tforce@hopewelltwp.com
Barbara Michna, Commissioner
bmichna@hopewelltwp.com
Township Management
Day-to-day operations within Hopewell Township are overseen by our Township Manager (Jamie Yurcina), supporting staff members and various boards, committees and departments that provide specific services to the community. These include: