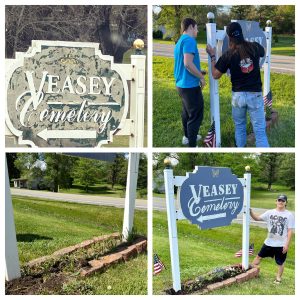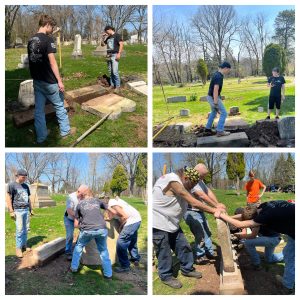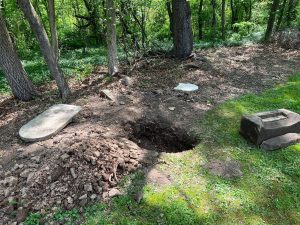 A BIG SHOUT OUT goes to Ciro Natali for choosing such am amazing project within our community for his Eagle Scout Project! Thank you for your hard work and dedication!
Ciro's Eagle Project was the restoration and improvement of Veazey Cemetery located just off Kane Road. When he first discovered the cemetery years ago Ciro decided he wanted it to be his project. He spent about 2 years researching and getting approvals to work at the cemetery.
Finally work began in April 2022 and was completed in early June. Ciro and his helpers have cleared the debris, cleaned headstones, weed whacked and raked the entire 2 acre property. He also replaced the decaying street sign and placed a blind to cover waste receptacles. A new bench was placed for visitors.
Most importantly, 13 (and counting) headstones have been restored and uprighted. He plans to continue his care of the cemetery and is grateful to the community of Scouts, friends, officials and neighbors who have aided him in this project.
There is a tremendous amount of history at this beautiful cemetery that is hopefully going to be preserved for future generations.
Great job Ciro!!